NEW

Story:
Saba Island Sneakers
Thursday, Jun 8, 2023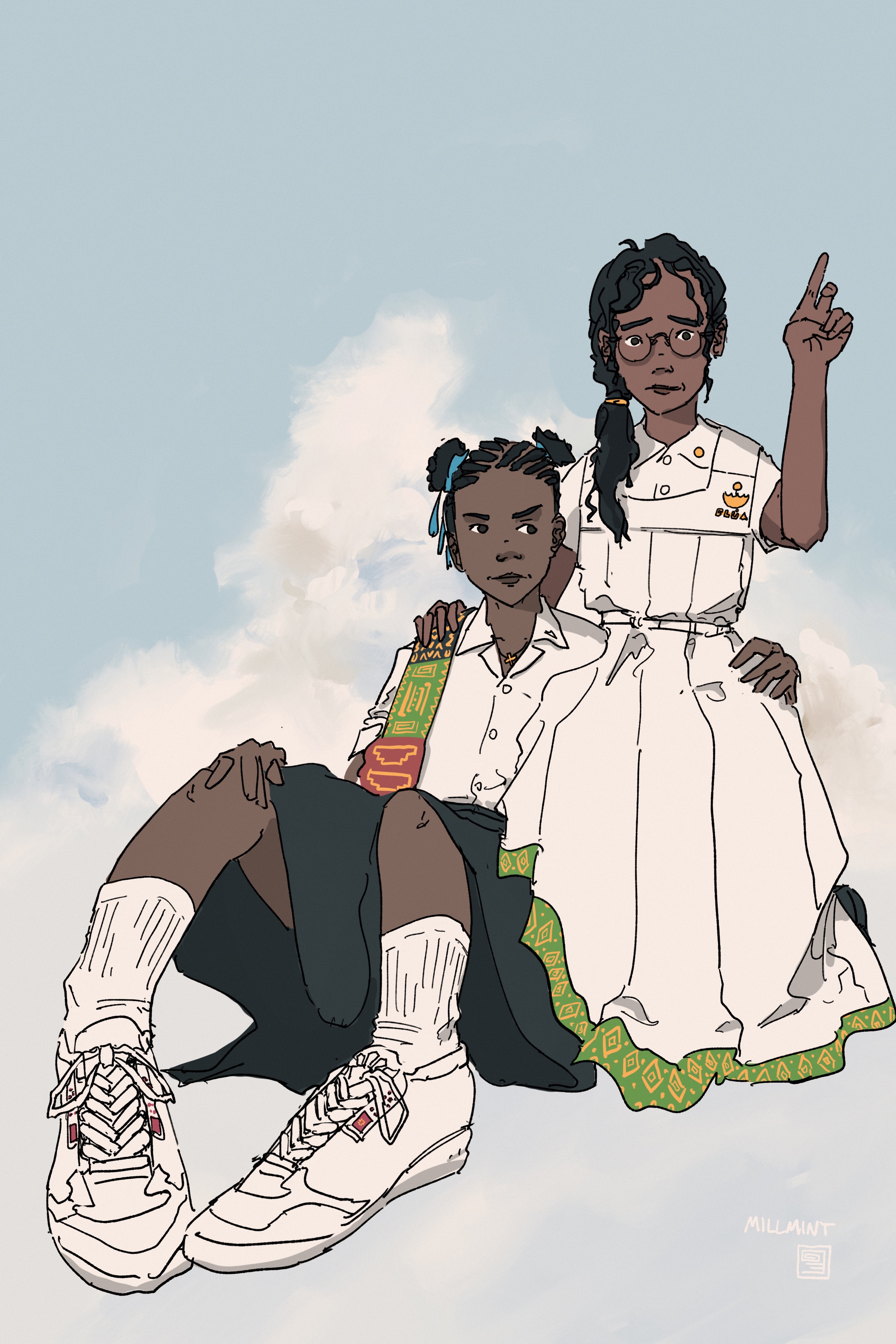 Caribbean uniforms. Characters don't have names yet, if you have suggestions let me know. The girl on the left is kind of angry all the time.
Tzipora and her friends are from Oslola (Iceland), these girls are from Saba (Saba Island). I'll do a proper post on Saba soon, this was just character concept stuff.
The shoes are knockoff Vekllei anarchocommunist Stan Smiths.