NEW

Story:
A New Challenger Has Appeared!
Saturday, Oct 19, 2019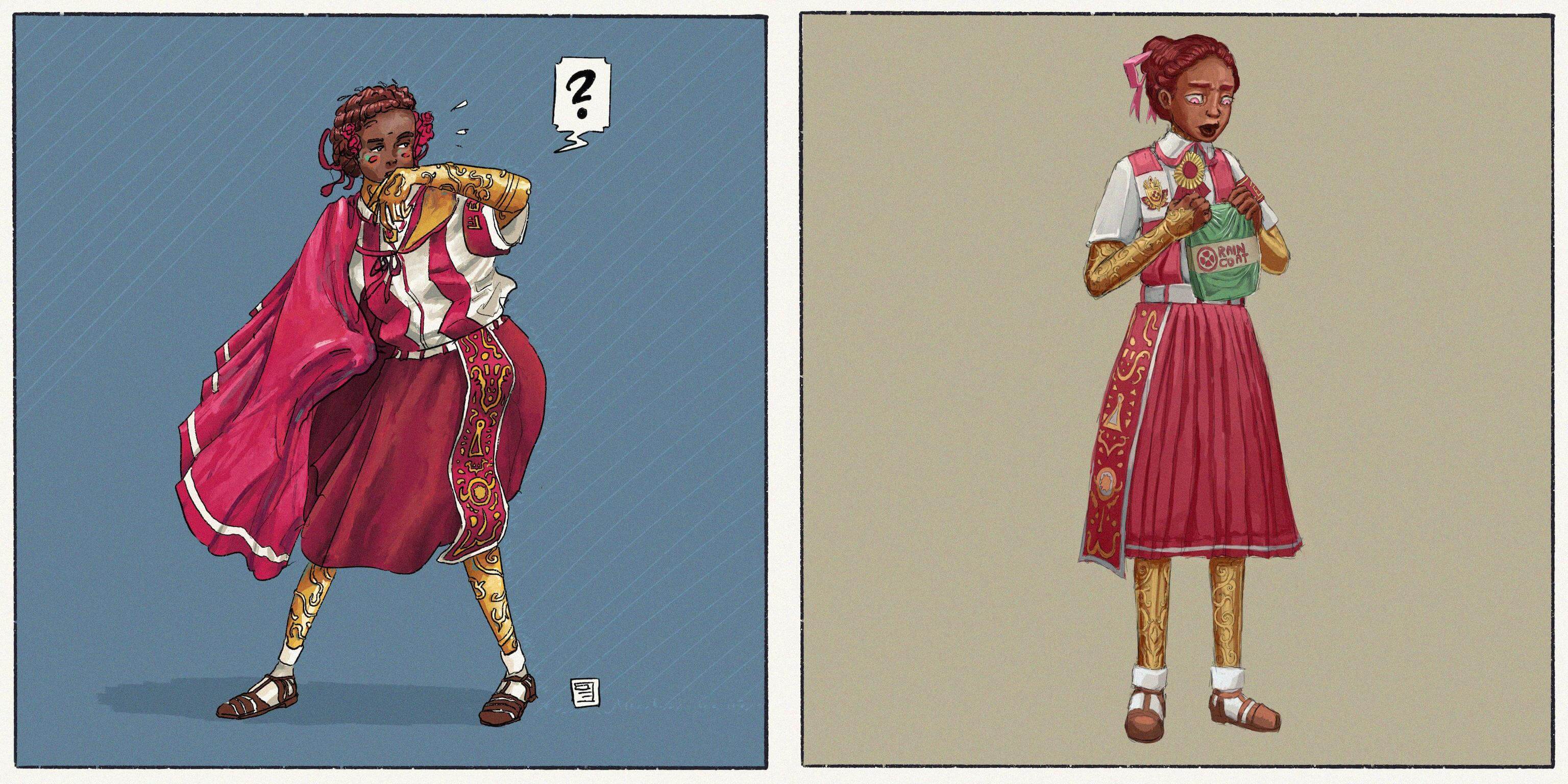 Well isn't this exciting! The talented u/Herald_of_Zena decided to draw Isabelle from his world in the uniforms I posted the other day. It was too much fun not to join in. It turned out to be a classic story told in two parts – shit weather, put on coat.
It's a pleasure seeing such a unique style that's really one of a kind in the worldbuilding scene. It's painterly and soft where a lot of worldbuilders favour a determined, blocky, concept art look. Check out some other pieces on Isabelle while you're here — she's a really intriguing character with a stoic sort of disposition, not unlike our Zelda.
It's just so cool to see an item or outfit from my world appear in someone else's style. Thanks a lot mate, it was a blast.