NEW

Story:
߷ Part of the

state

series of articles
A Republic (Vekllei: Polis) is type of city-state common in Vekllei commonwealths. They consist of an area large enough to "contain multiple communities," thus distinguishing it from a municipolis. In practice, most Polises in Vekllei are small islands or island chains, and make up part of a larger commonwealth country.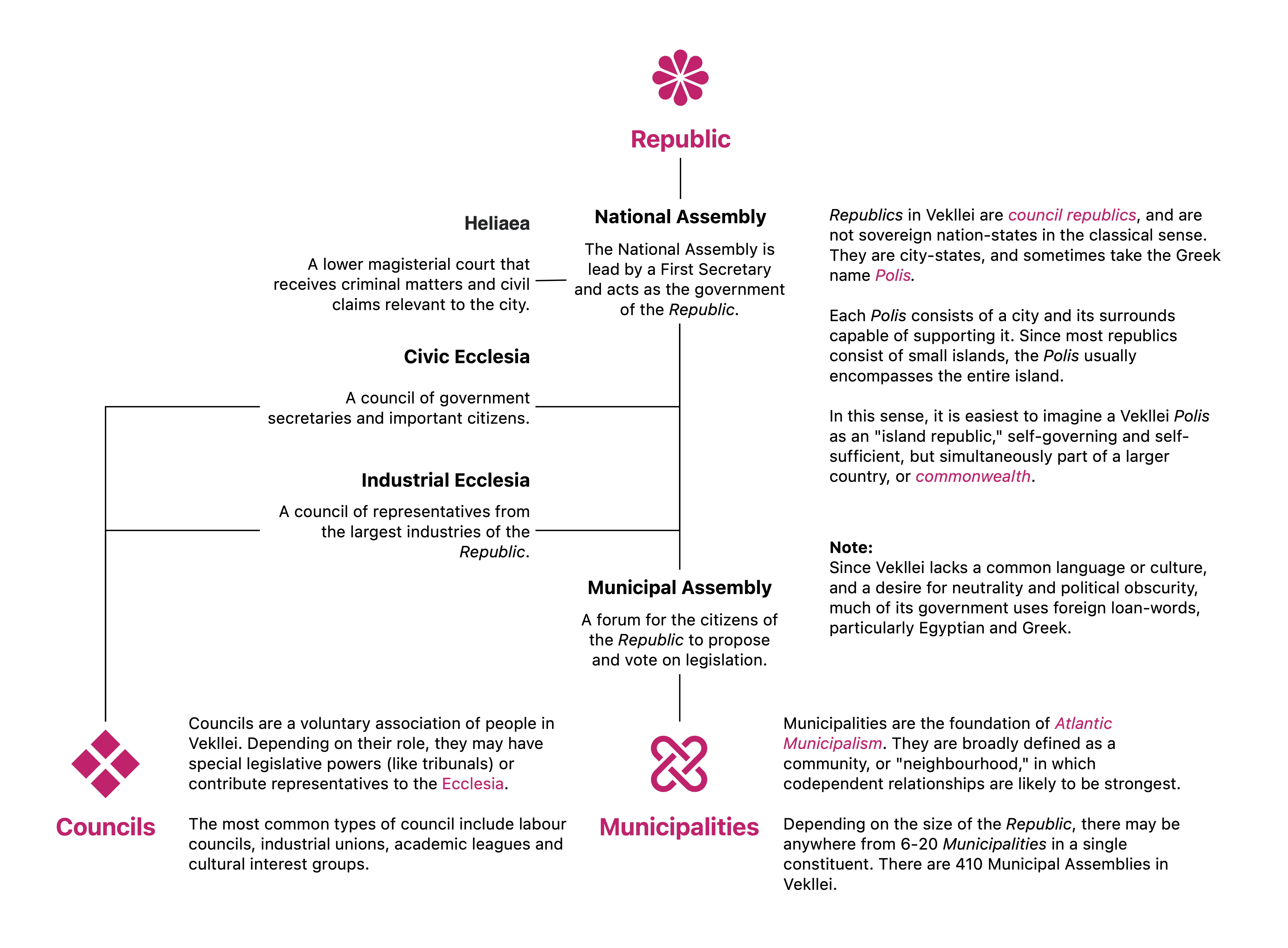 There are a few criteria separating Polises from regular city councils. They are generally self-sufficient, and include surrounding areas capable of agriculture and industry. They also retain their own lower courts, and have a strengthened local government consisting of a popular assembly (the Municipal Assembly) and Ecclesia – special-purpose councils of important civic citizens and industrial representatives.
In addition to confederated Polises that make up a commonwealth constituent, dependent territories and minor settlements are also usually structured as Polises. Examples include Summers, Demon, the Caimanas and the Falklands.